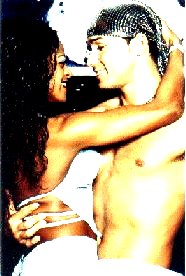 Rita & Jefferson, reconocidos profesores de baile, que imparten sus clases de Samba y Lambada todos los domingos a partir de las 6 de la tarde.
Rita & Jefferson are well-known teachers of Samba and Lambada end they are every Sunday at 6 p.m.
La gente pide comida. Una vez repuestos, mas samba
People ask for lunch. Once they're replaced, more Samba!