Thanks to their lakes and reservoirs of calm waters, their mountains and their extensive plains, the valley of Ager, where our promotion is located promotion offers them an infinity of possibilities to practice their preferred sport activity in open mountain air.
Senders, horse trips, mountain bike, routes in group, in couple, on foot or on bicycle, fishing, hunting, etc
---------
The Swamp of Camarasa Very near to our urbanization is an ideal place for the sport fishing, as well as all tyips of aquatic sports.
The Valley of Ąger is privileged for the practice of the air sports, as the wing delta or the parapente where every year its takes place the world championships of this specialty, it is near our promotion only 2 Km. of Fontdepou.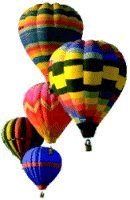 You can also practice the speed boat treps, among other action sports. The sensation of rising. To leave behind the clouds. The emotion of feeling totally free while below everything seems to be insignificant.